This is an attempt at reverse engineering the communication protocol used by the Zehnder ComfoSpot 50 ventilation unit with heat recovery.
It has the following control board: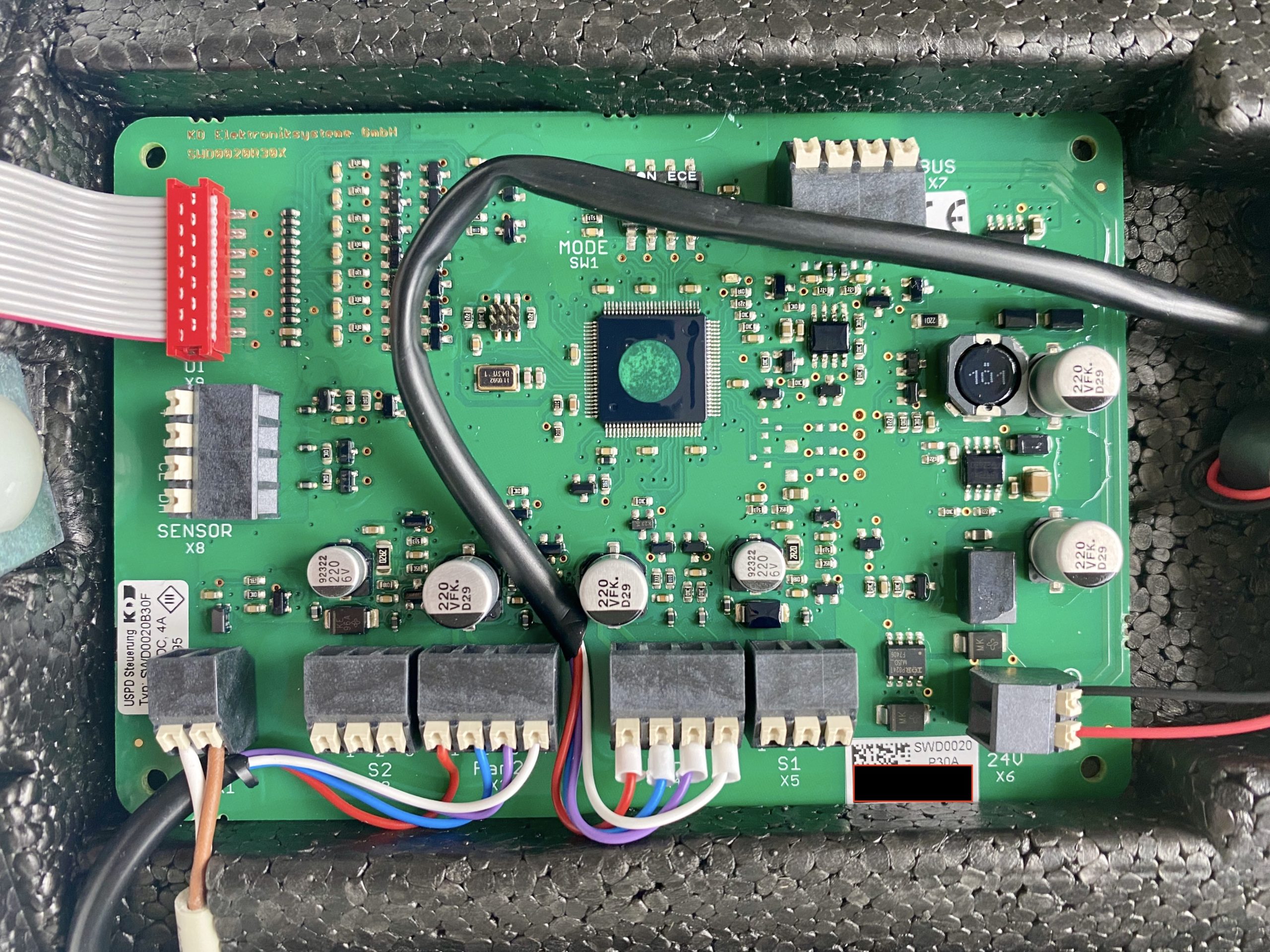 The "BUS X7" has four pins labeled +, A, B and - which are used for connecting to an external ComfoLED control panel which replicates the functionality of the built-in control panel. The 8-pin chip below the "BUS X7" is a MAX487 RS-485/RS-422 transceiver.
It appears to be using the UART protocol at 9600 baud rate, 9 data bits, 1 stop bit and 0 parity bits. The one extra bit is used to indicate an address byte and a data byte in a "single master, multiple slaves" or "single controller, multiple responders" setup. With the most significant bit (MSB) indicating the the byte type (multi-drop bus or MDB) we get two address bytes and the rest as data bytes.
The device appears to be sending two sequences of bytes on pin A at 76ms intervals: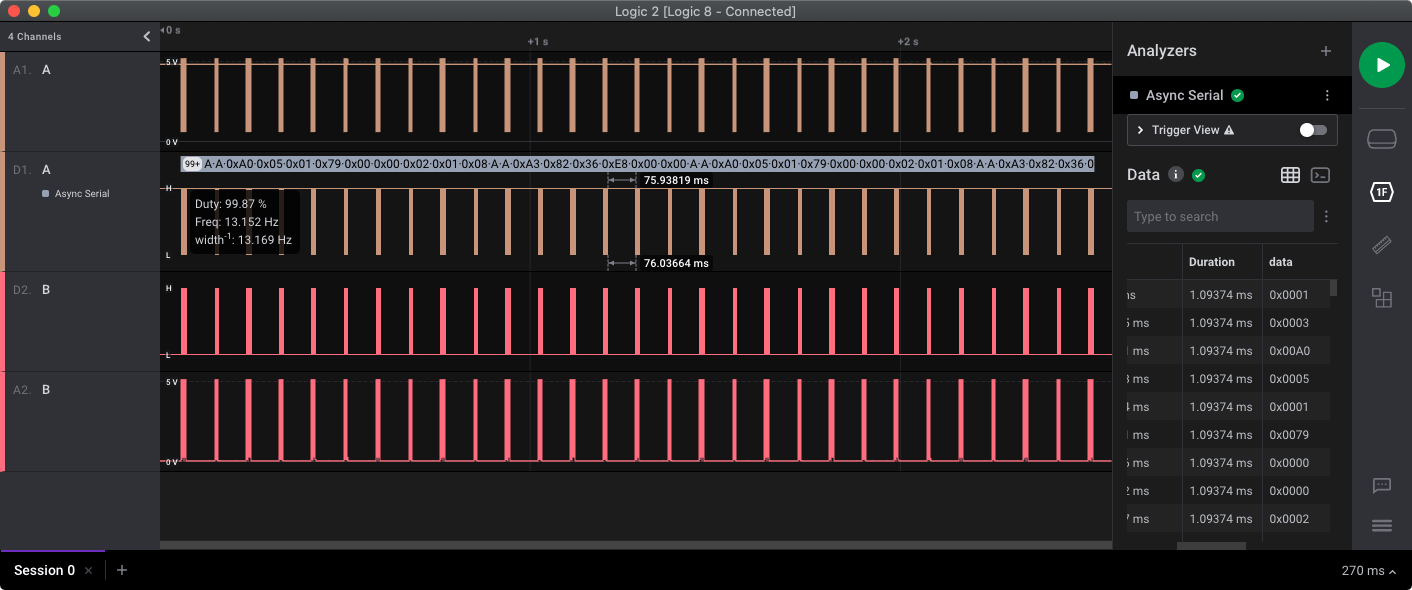 First packet: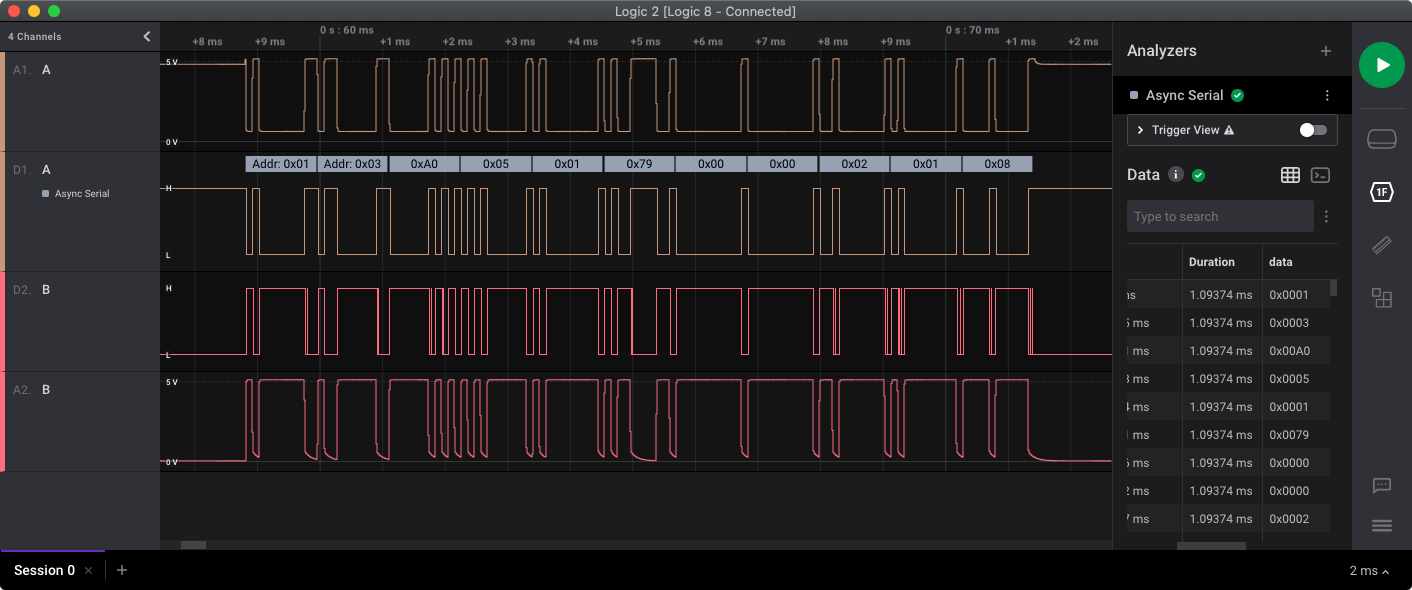 and the second packet: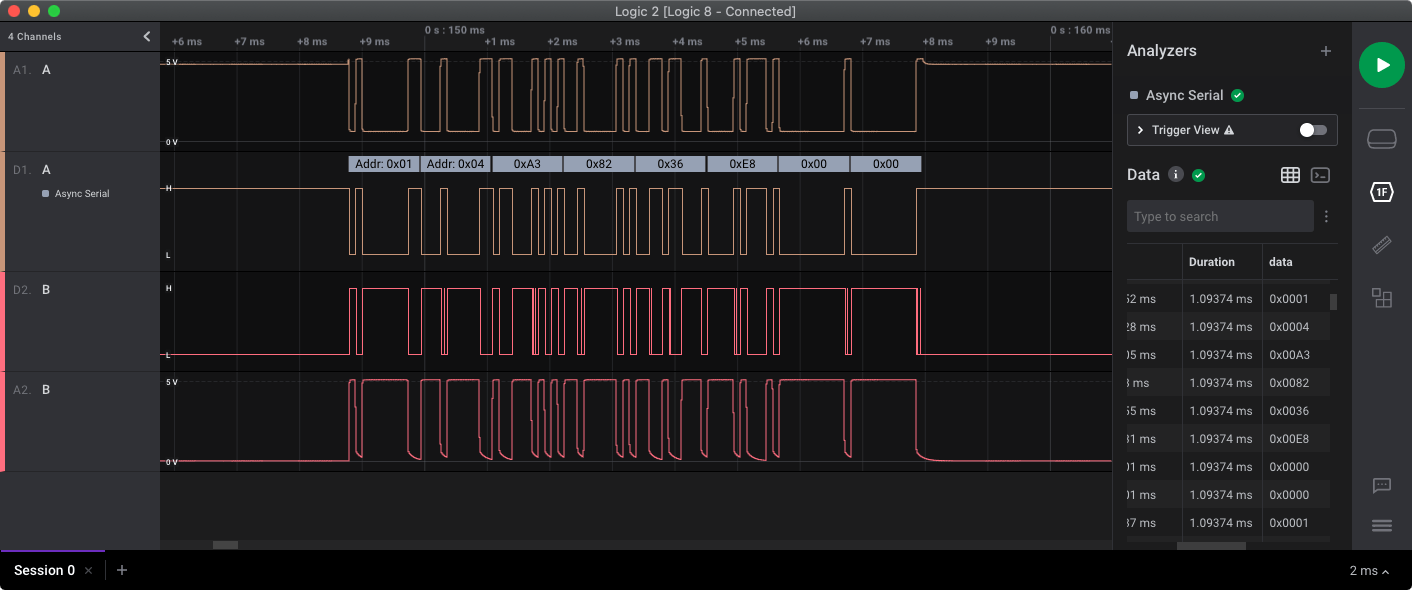 I've haven't been able to figure out which devices these could be and what data is being sent to them.