Here are the photos of the Sonoff Si7021 temperature and humidity sensor which uses the Silicon Labs Si7021 sensor attached to the Silicon Labs EFM8BB10F2G-QFN20 microcontroller. The other side of the PCB is completely blank.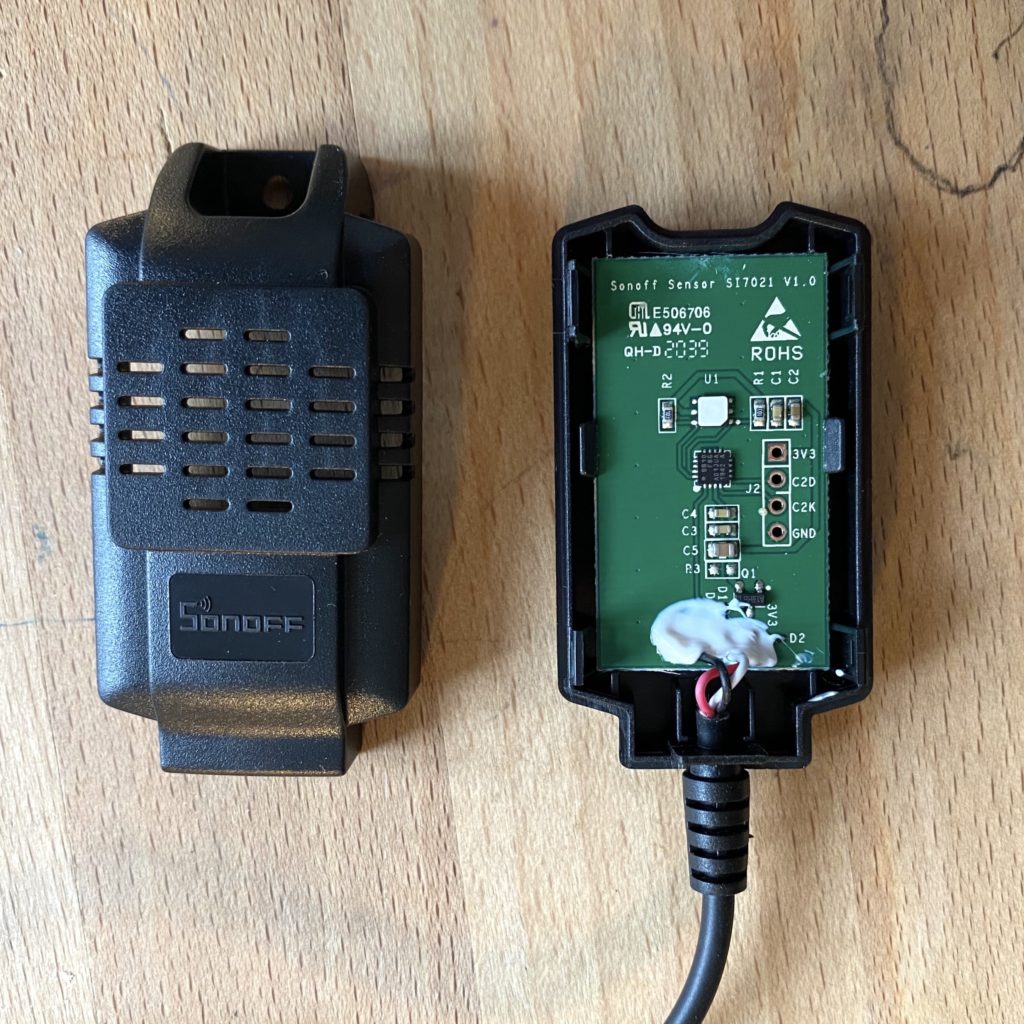 The sensor is actually pretty large due to the size of the PCB (note the size of the 2.5mm jack). Here it is compared to a simple thermometer with an LCD display: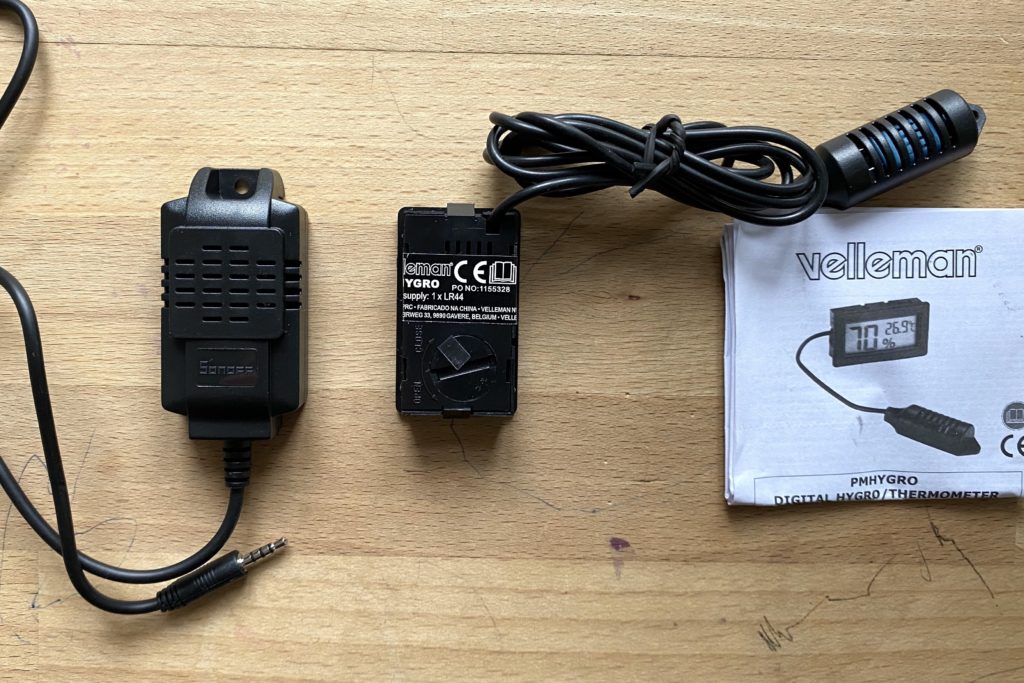 The I2C signal from the sensor is passed through the EFM8BB10F2G microcontroller and converted into a 1-Wire signal described here which is similar to the AM2301 (DHT21) sensor output.
Here is the most comprehensive comparison of various temperature and humidity sensors by Robert J. Smith.