Update: the plugin was renamed to Widget Context after discovering a naming conflict with the Widget Logic plugin.
Here is a screenshot of my latest WordPress plugin that adds a bit of contextual logic to any of the existing widgets.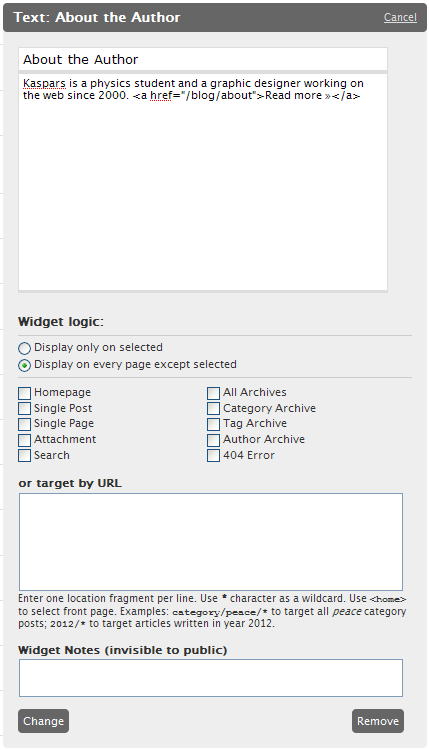 It is still in beta, so please leave a comment if you would like to test it out.
Update: This is now available as Widget Context plugin at the official plugin repository (you can install it through your WordPress backend).