Update (June 22, 2016) — This feature is now provided by WordPress by default.
Ever wanted to have multiple galleries on the same post or page? Currently most of the solutions require you to manually edit gallery shortcode and add something like include="img_id_1 img_id2". Luckily, WordPress 2.9 will have this include/exclude feature built in core, but you still don't have an easy way to select images which to include or to insert multiple galleries.
Therefore, I created a plugin called Multiple Galleries which adds checkboxes next to images in the Insert Gallery window which makes selecting images to be included in galleries fast and easy. If no checkbox is selected, all images are included.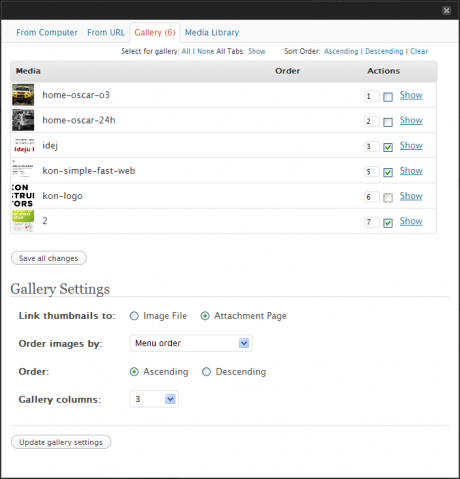 I created this plugin because I am designing a new WordPress theme for designers, artists, architects and all of the creative types where the ability to have multiple galleries per portfolio entry is very important.