Update: I am releasing an updated version of the Widget Context plugin and would like you to test it out. Read more →
In WordPress it requires only two steps:
Install the Widget Context plugin, and
specify the visibility settings for each widget.
Possible Widget Visibility Settings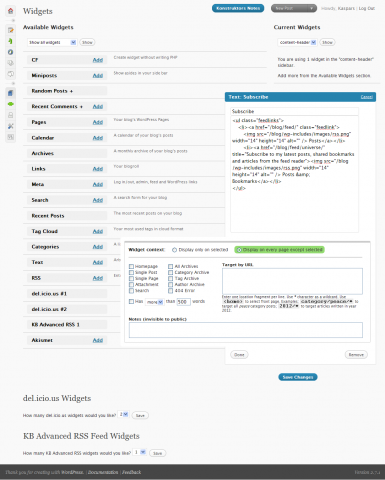 Display widget only on selected pages or on every page except selected — homepage, single post, single page, attachment or image page, search results, all or individual category, tag, author or date archives.
Display widget on pages that have less or more than certain number of words.
Display widget on pages that mach or don't match specific URL patterns, for example, enter about/* to show or hide a widget on all child pages of your About page.