Here is another take on how to improve WordPress Dashboard. See also the Widget Administration section.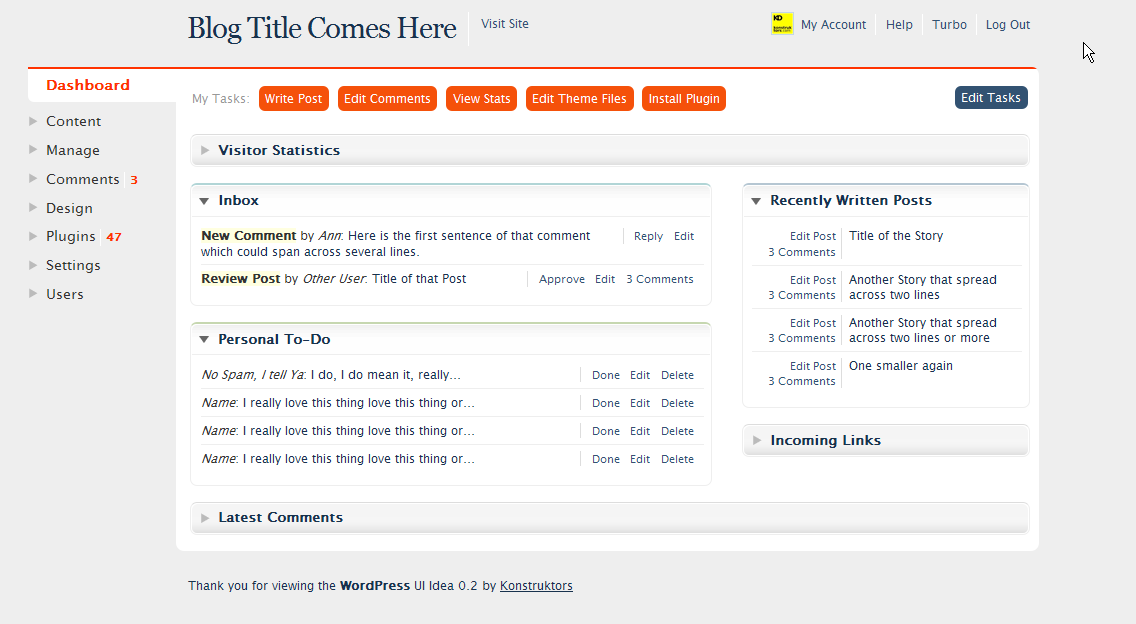 Things to note:
if more than three main menu items are expanded, the one which was first opened is automatically closed;
the move cursor for dashboard widgets is displayed after a small delay after hovering the widget header area;
colorful ribbons for widget boxes.
What do you think?