The UI example has been updated to support Internet Explorer 6, 7 and 8. Another improvement is the unified HTML/CSS template for the list-type content inside widgets. For example, try dragging the Latest Comments widget from the action column (right side) to the content area (left side column) and see what happens with the widget's content.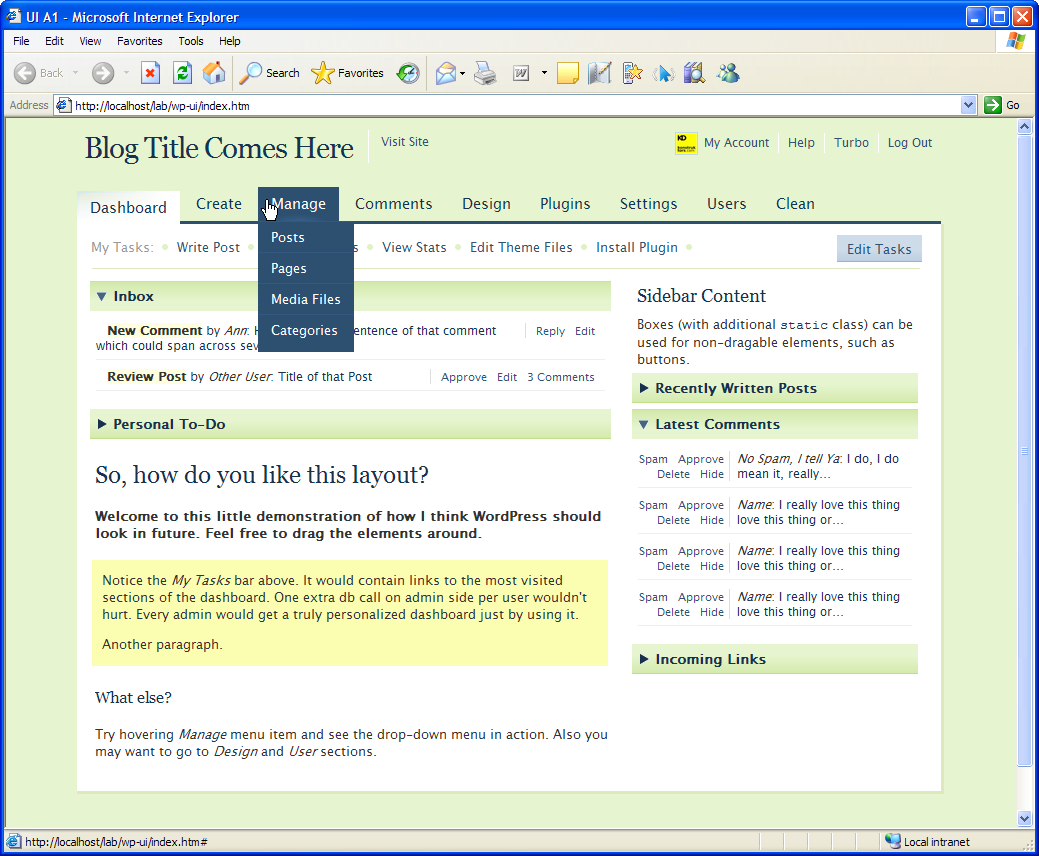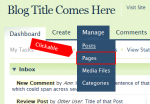 Variable width drop-down menu that works in Internet Explorer 6 (CSS only)
Aside from that, I think I have managed to create the first ever CSS only drop-down menu (that works also in IE6) with the second level links expanding to the total width of that menu. If you are interested, see the source.