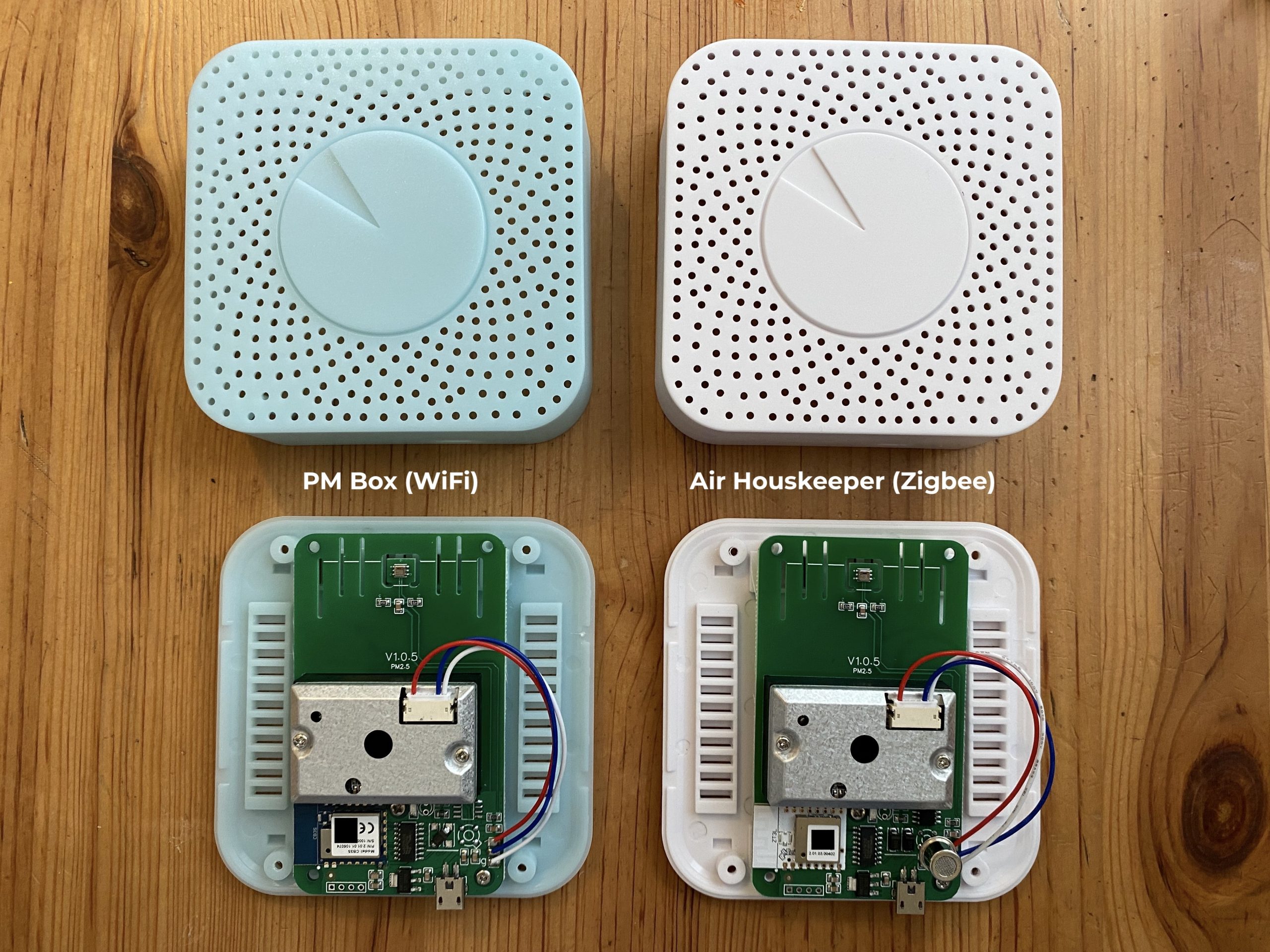 These are two devices with identical PM2.5/PM10 sensors (boxes with the metal cover), temperature and humidity sensors (top center) which are connected to an STC 8G1K08 microcontroller which prepares the data for the Tuya controllers with either WiFi or Zigbee radio (bottom left). The 6in1 version has an additional VOC sensor (bottom right with the metal mesh) which provides VOC and derived or virtual formaldehyde and CO2 values.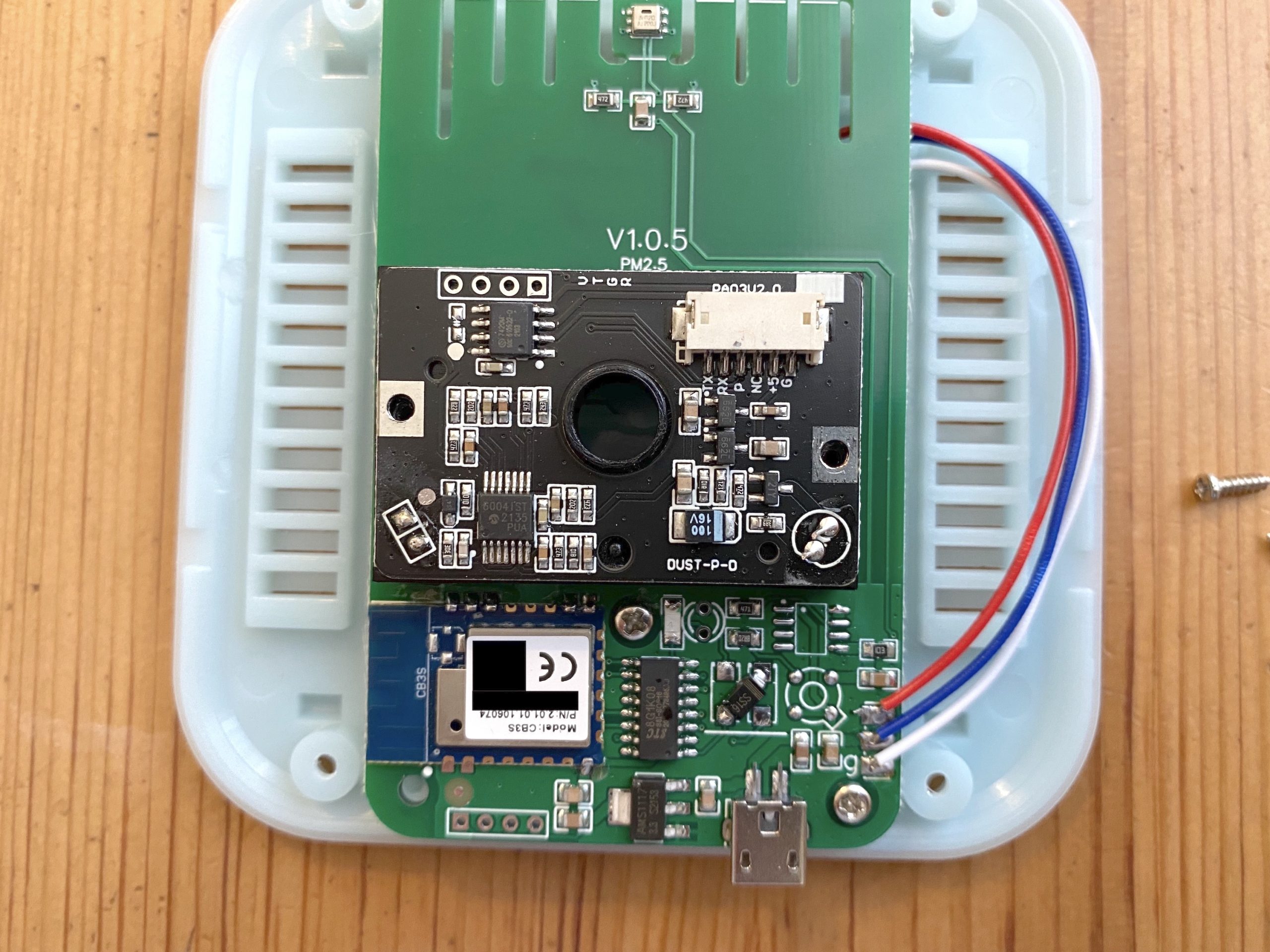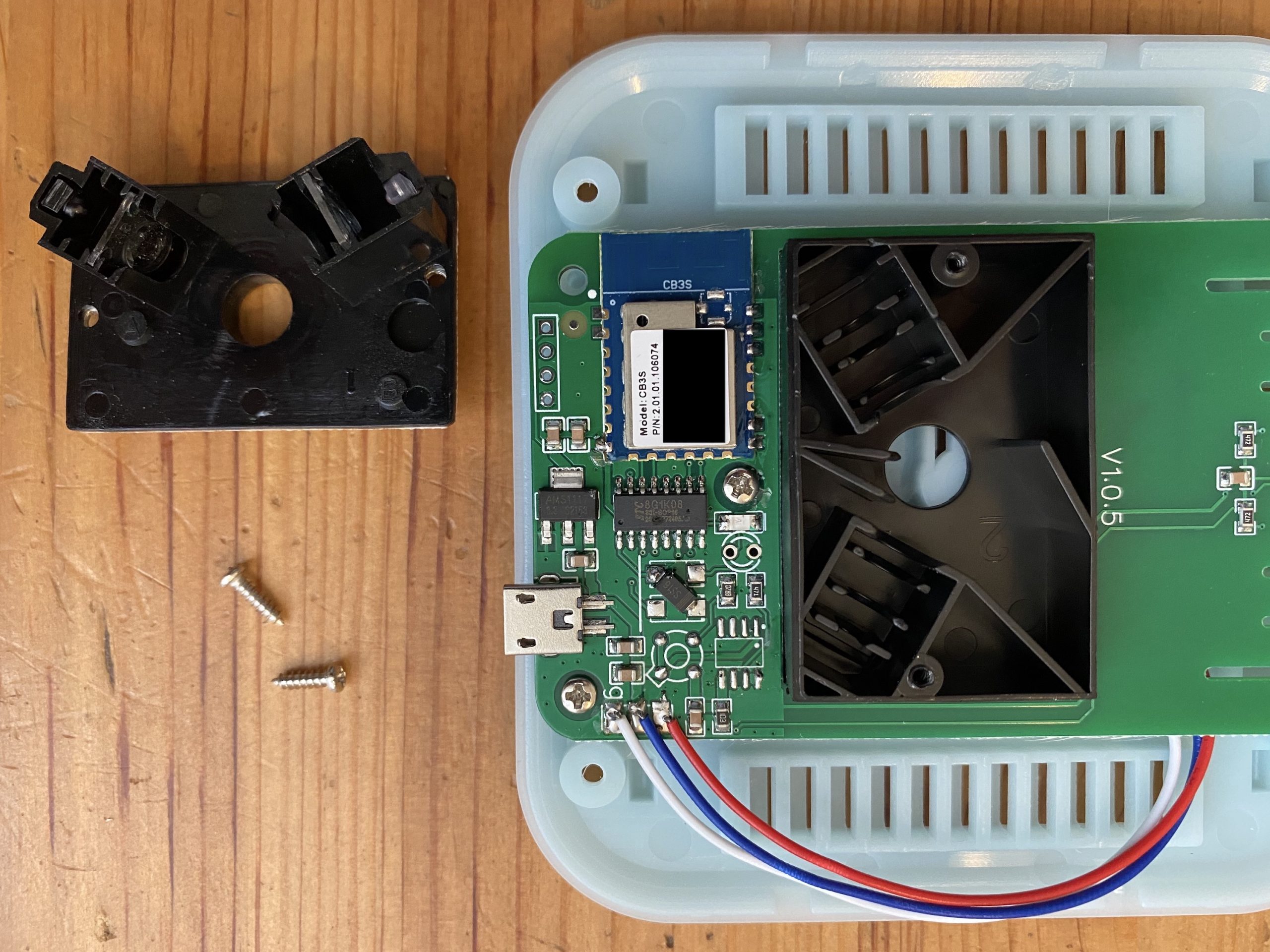 The PM2.5 sensor is a primitive dust sensor with a pair of infrared (IR) source and receiver.
They cost around $25 for the 4in1 version and $30 for the 6in1. I bought them here on AliExpress.
Home Assistant Compatability
The Zigbee version is known as TS0601 Smart Air House Keeper by Zigbee2MQTT (TZE200_dwcarsat) and is supported by their Home Assistant integration as well as the ZHA integration (except for this bug). It is also supported by the Zemismart gateway in the Smart Life app but it does not show up in the Apple Home app.
The WiFi version is supported only by the Tuya cloud integration in Home Assistant and the Smart Life app which detects the device via Bluetooth and then lets you configure the WiFi settings.