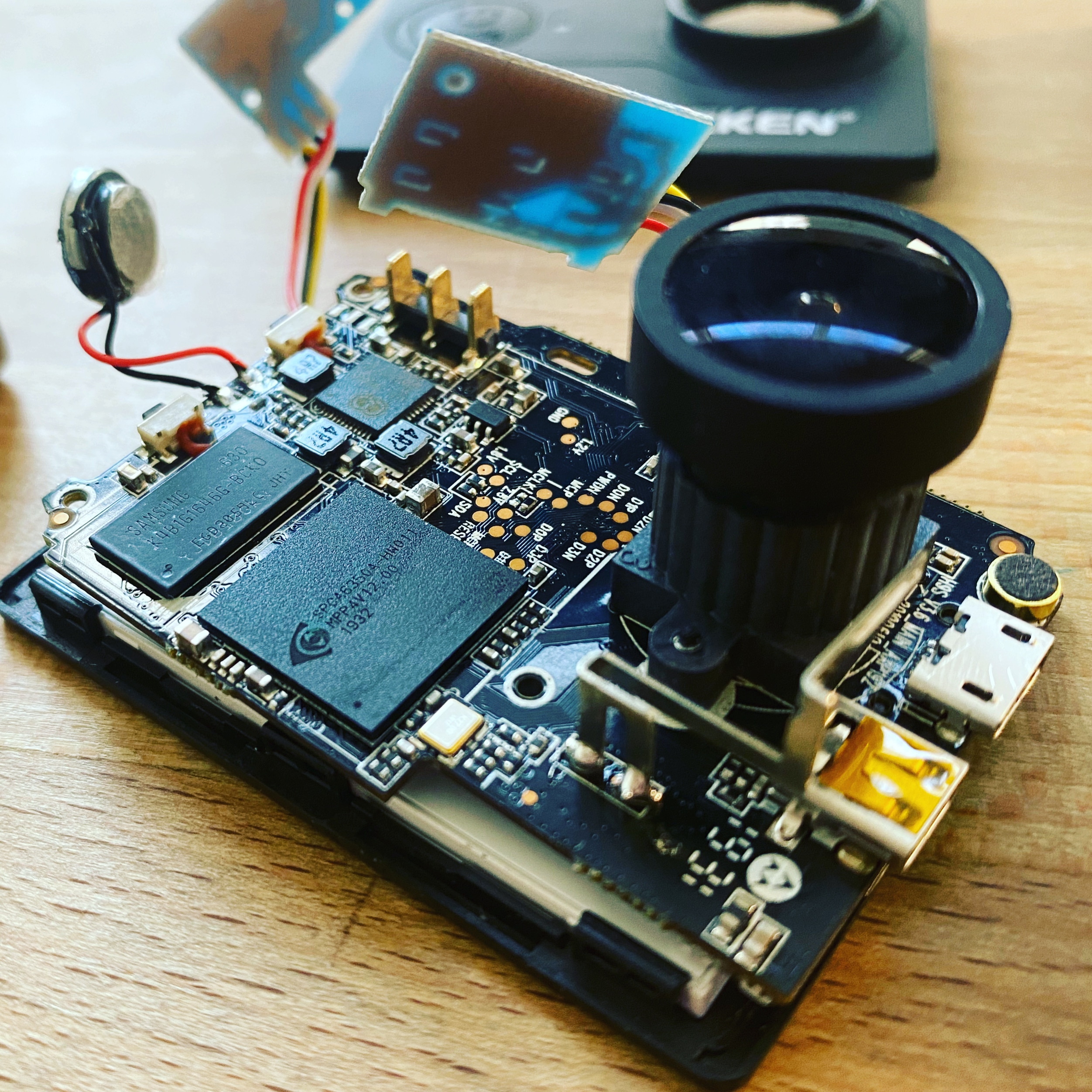 Did you know that most of the action cameras (GoPro, DJI Osmo, Akaso, EKEN, SJCAM, Xiaomi and ThiEYE) use the same lens mount? It's called M12 or S-mount which stands for the 12 millimeter thread used to attach the lens to the camera body.
The actual sensors sizes, however, are different — the more expensive cameras have larger sensors which can capture more light and more detail at the same time. They range from 1/4″ (4.5mm) in diagonal (the smallest) to 1/2.3″ (7.9mm) used in GoPro, ThiEYE T5 and similar cameras.
I wrote this guide for reference while searching for a replacement lens for an action camera to be used for video blogging and tutorials that would provide a shallow depth of field.
Interestingly, the majority of webcams, security cameras, microscopes and radio controlled (RC) planes and drones use the same type of cameras and sensors so there is a lot available for really cheap.
Sensor Size
Lenses are built for specific and matching sensor sizes so the first step is to figure out the sensor size of your camera. Usually the sensor is bundled with the image processor chip so you can find it that way.
For example:
Eken H9 cameras use the Omnivision OV4689 sensor with a recommended lens size of 1/3″ according to the datasheet.
ThiEYE T5 Pro uses the Exmor IMX117 sensor with the recommended lens size of 1/2.3″ according to Wikipedia (similar to GoPro HERO).
iPhone 11 has a 1/2.55″ sensor which even smaller.
Choose a lens made for a specific sensor size to ensure the focal length and the focal ratio (f-stop) listed for the lens actually match what is captured by the sensor.
Here is a great article listing the crop factor of various sensor sizes compared to the 35mm full-frame (or this tool), and another tool to map the focal length of any sensor size to the 35mm full-frame.
Focus
All action cameras have fixed-focus lenses (they're glued-in during manufacturing) with a focus set to infinity. Combined with a very wide capture area (small focal length) they don't look very nice for video blogging or live streaming without the blurred background and bokeh effect you can achieve with DSLR cameras and lenses.
Action cameras typically have a 3mm focal length which is roughly 16mm on a full-frame camera. That is great for action sports but too wide for humans talking to a camera. Picking a larger focal length should help with the image quality and the availability of "faster" lenses.
There are also vari-focal M12 lenses with adjustable focus and focal length but I'm still not sure about their f-stop values in relation to their focal-length range.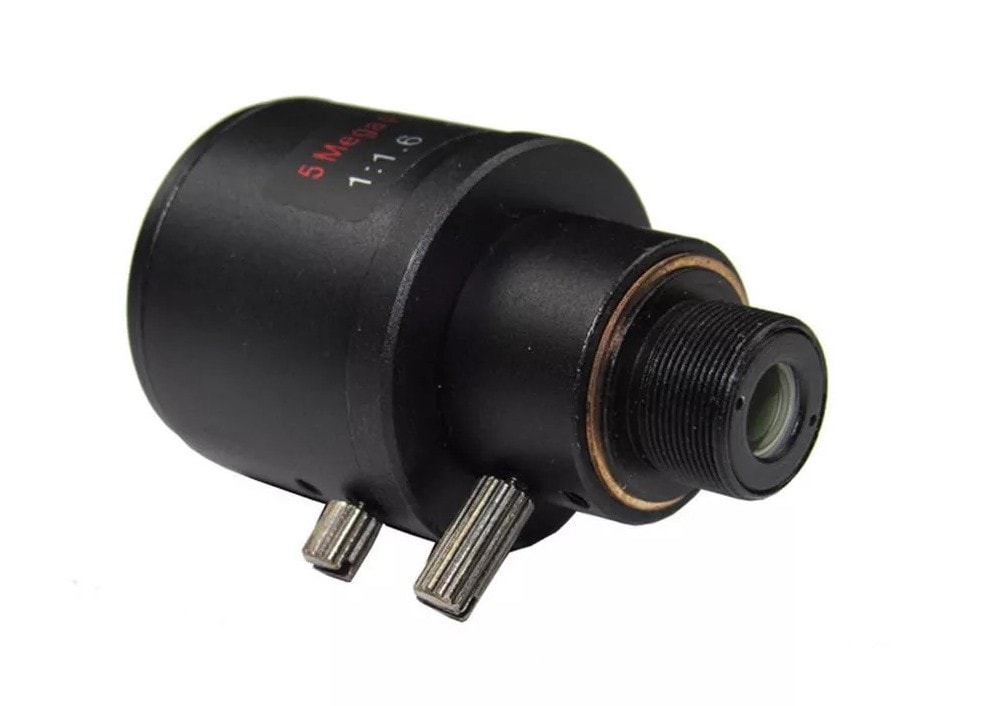 I've order this lense on Bangood and plan to report my findings soon.
Aperture & Depth of Field
The focal ratio or the f-number of a lens is key to getting that blurred background or bokeh effect which is really nice for video blogging and live streaming.
This document from Scorpion Vision about M12 lenses (PDF) confirms that f/1.4 is usually the largest aperture available for M12 lenses. I highly suggest reading through that document for a great insight into various aspects of 12mm lenses.
Seems like most people modifying their webcams and action cameras with custom lenses do that for capturing closeups and removing lens distortions so there are very few videos online with examples of cameras with modified lenses capturing the human face.