SSH-ing into a remote solar powered Raspberry Pi at the top of an apple tree has a special feeling — almost like commanding a spaceship where any mistake can cost you a lost link.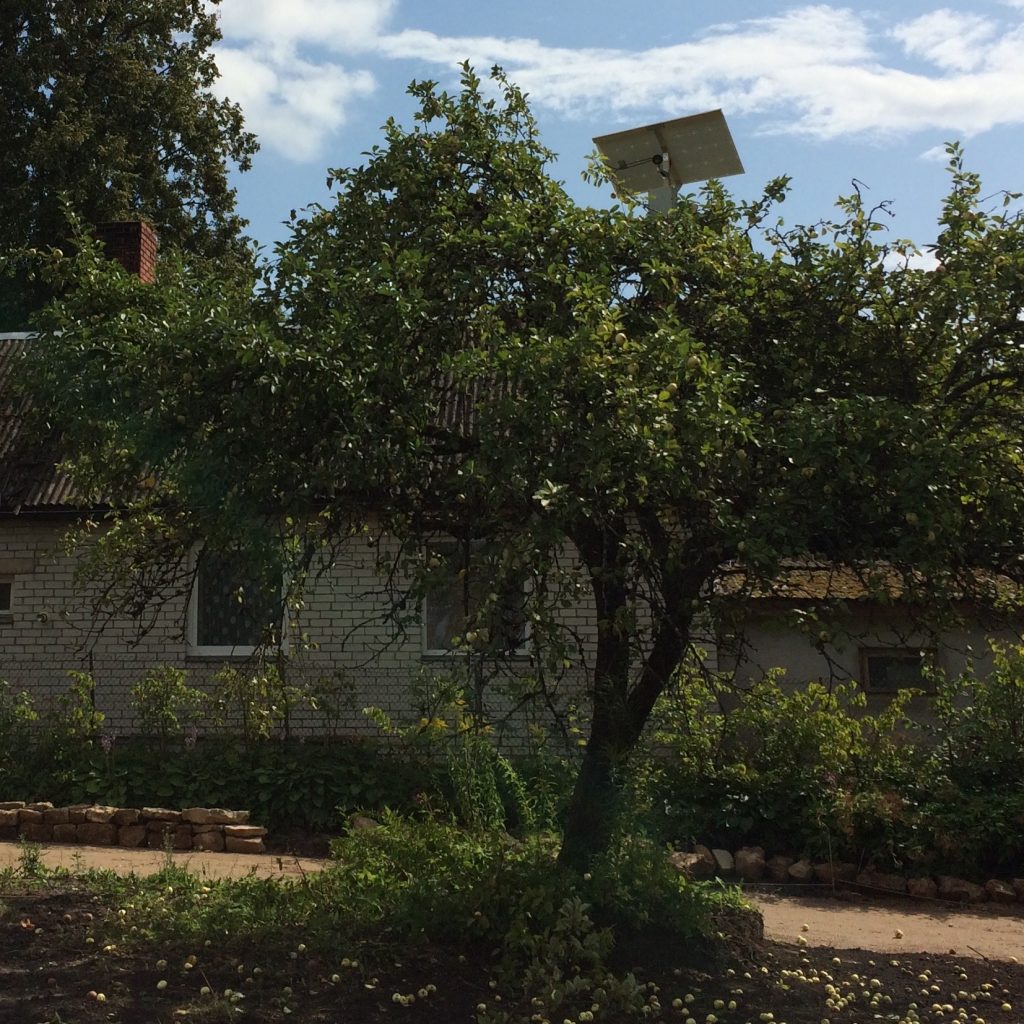 I build this project to remotely monitor our countryside house.
Internet Connectivity
There are two options:
A mobile USB modem attached directly to the Raspberry Pi using the point-to-point (PPP) protocol, or
A standalone mobile modem/router creating a WiFi network.
I decided to go with a standalone modem that is plugged in at my neighbours house because of complexities involved in creating a reliable PPP connection.
Components
Total: $222 + $7 per month for a 10GB mobile data plan.
Photos