Update: this project was featured in issue 92 of the official Raspberry Pi magazine (download as PDF, buy the issue or subscribe).
SSH-ing into a remote solar powered Raspberry Pi at the top of an apple tree has a special feeling — almost like commanding a spaceship where any mistake can cost you a lost link.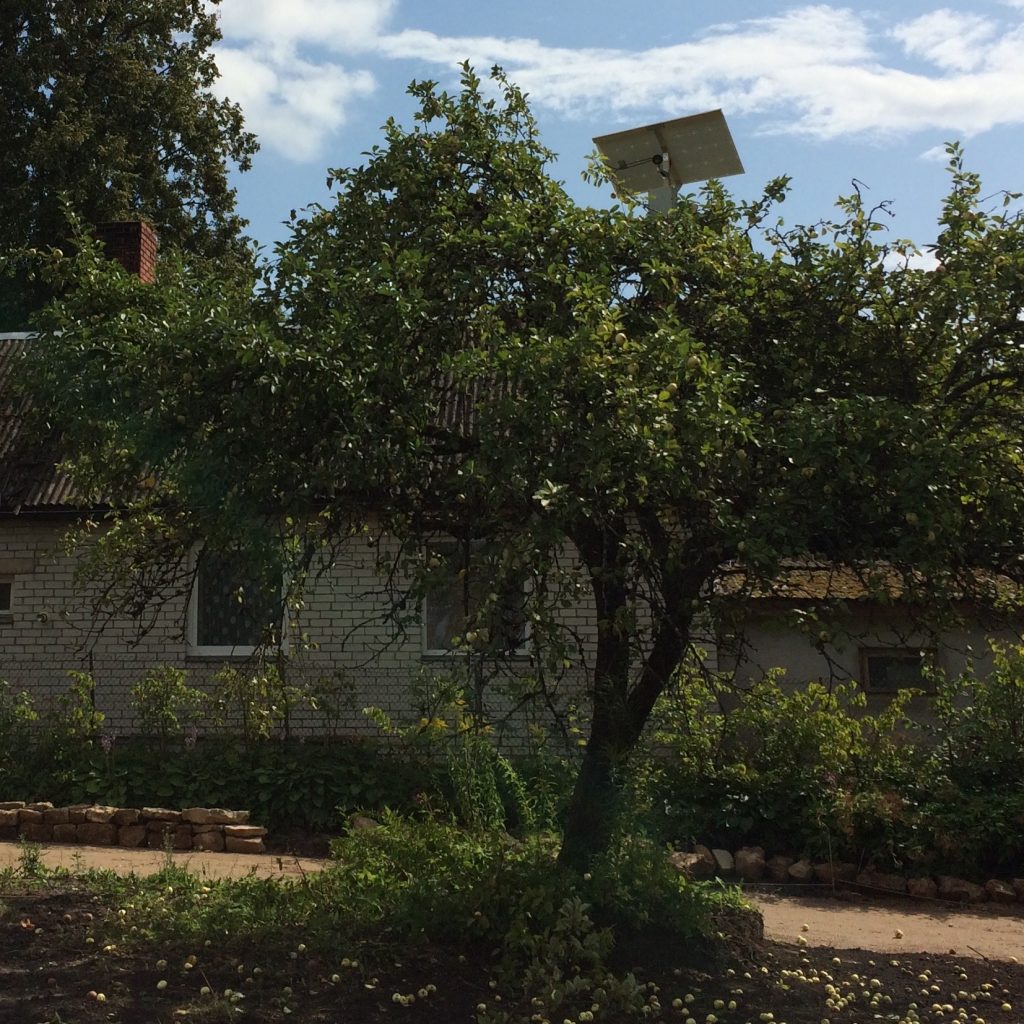 I build this project to remotely monitor our countryside house.
Internet Connectivity
There are two options:
A mobile USB modem attached directly to the Raspberry Pi using the point-to-point (PPP) protocol, or
A standalone mobile modem/router creating a WiFi network.
I decided to go with a standalone modem that is plugged in at my neighbours house because of complexities involved in creating a reliable PPP connection.
Components
Total: $222 + $7 per month for a 10GB mobile data plan.
Notes
Avoid blocking the /dev/video0 device when not used to allow other things such as timelapse scripts to capture photos or record videos. This is hard with things like the Motion daemon which constantly blocks the video device source.
Use the official picamera Python library for accessing the camera and formatting the image and video to match the required output.
AutoSSH in combination with a custom systemd service is great for creating and maintaining a persistent SSH tunnel from Raspberry Pi to a remote server. Update: Use WireGuard for secure remote access.
Rsync with hourly cron jobs is great for uploading and syncing photos and videos to a remote server for persistent storage. It also allows deleting older captures from Raspberry Pi while keeping them on the storage server.
Some of these scripts are available in this GitHub project repository.
Photos