Have a look at this URL linking to this post:
http://kaspars.net/blog/invisible-click-tracking​
Notice any tracking variables? Me neither! But check out the HTTP request and response in the network inspector of your browser — it is redirecting to the "same" URL: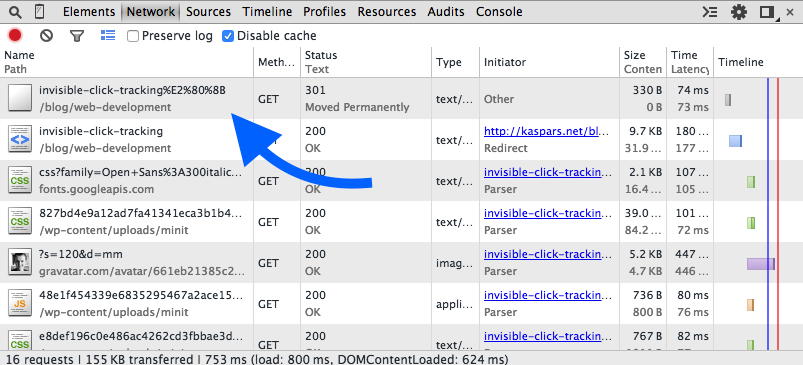 The idea is to use zero-width and space characters of UTF-8 Unicode such as U+200B, U+200C, U+200D which are invisible both in the browser address field and on page or in the HTML source.