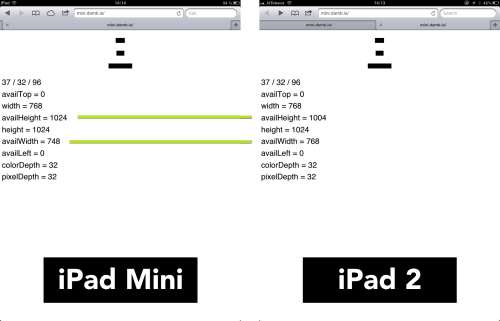 Update: Please read this comment by Benjie. It looks like these values are reporting the viewport width and height at the time of tab creation.
I just discovered an easy way to detect iPad Mini users using only Javascript. I was inspecting all properties of the default browser objects such as window, navigator and document, until I tried screen and found the following differences:
iPad 2
screen.availWidth = 768
screen.availHeight = 1004
iPad Mini
screen.availWidth = 748
screen.availHeight = 1024
As you can see, everything is the same except availWidth and availHeight.