The generic "Custom Fields" feature in WordPress is really useful for adding meta data to posts such as redirect URLs or custom feature flags.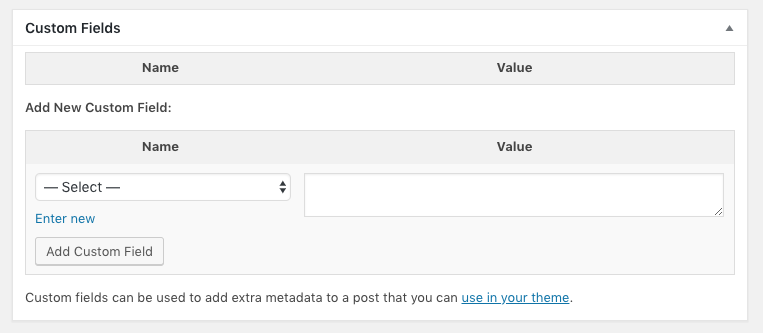 However, this metabox wasn't updated for Gutenberg and has to be manually enabled in the block editor options under "Advanced Panels".
Click on the block editor settings (three dots) in the top-right corner of the page and select "Options".
Select "Custom Fields" in the "Advanced Panels" section.
The "Custom Fields" metabox is now available under the block editor area.
Here is a video showing how to do that: