While adding new blogs to WP Roll I noticed that a lot of them still redirect their RSS feeds to FeedBurner. I guess it's because of subscriber stats, email delivery and other little features that FeedBurner provides.
However, like others I have a strong feeling that FeedBurner will be the next product that Google shuts down. Luckily, FeedBurner offers 30-day feed redirection option, if you decide to remove the feed from FeedBurner: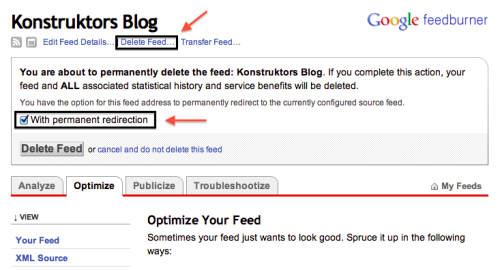 So go ahead and claim back your short and awesome feed URL that WordPress provides by default.