Update: there is a new version of the UX update available.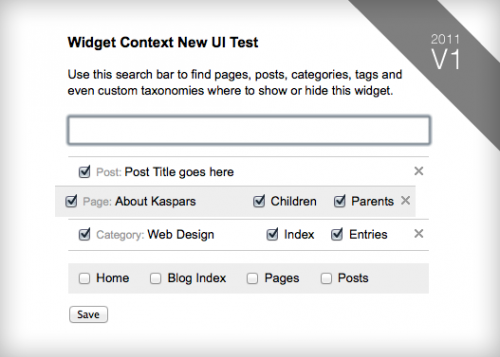 For the next release of the Widget Context plugin I have two goals — simplified user interface and code clean-up to eliminate PHP notices.
However, due to the complex logic of combined 'show' and 'hide' visibility rules, I haven't yet settled on the final layout and naming of various buttons and labels. Therefore, it would be really great if you could take a look at this video and leave your feedback in the comments. There is also a working demo of the UI.
Video: