Base – a basic base theme for creating awesome child themes. Most of the functionality is to be added via a set of hooks and actions.
Discontinued WordPress Themes
Portfolio Racer – for creating plain looking portfolio, inspired by Indexhibit.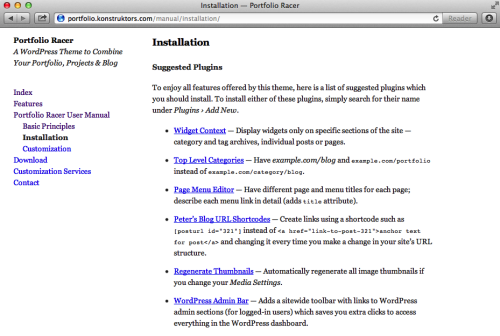 Download: Portfolio Racer (.zip)
Sans-serif Racer and Agneka Simple – for blogs, featuring three column layout, three sidebar areas and a single theme color.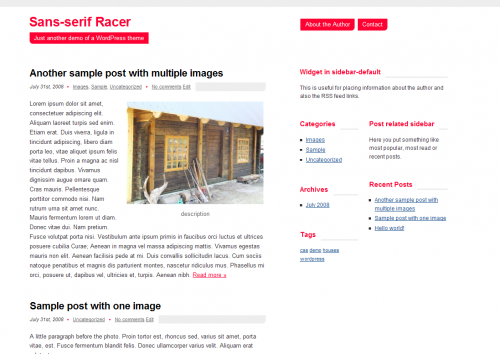 Download: Sans-serif Racer (.zip)
Download: Agneka Simple (.zip)